Pls Read
No disrespect to the ally rogue, but i would like to take this opportunity to ensure that all our guild members adhere to the code of good player conduct, do not spill vulgar words. To provide some visual example of why we shouldn't be hot heated and ill-mannered, i provide here a 6 picture set screen shot taken in a same wsg game.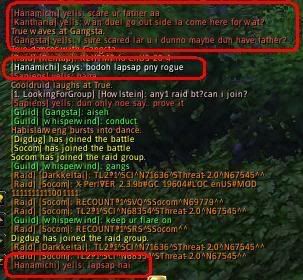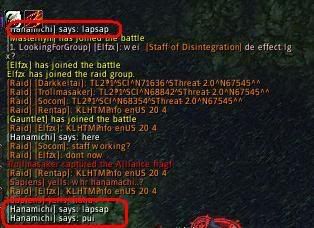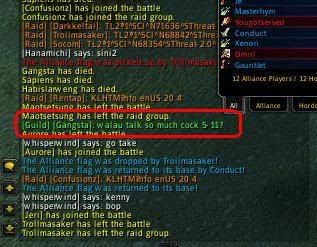 Well, no matter how angry you are, try to cool down a bit. Angry is not gonna solve problems. Please be courteous with our manner, do not be a GRUMPY old men / women!!! Also, do not laugh at people's score because he/she dont really got time to kill, because he keep
/yell lapsap!!!
Thanks to our Mr Rogue, i am able to demonstrate to every one on how embarrassing it can be if we get over heated. Please do not have the same mistake!!!
Note: To Gangsta, your point noted. Well described. Good job!!! And to Whisperwind, thank you for providing the screen shot.
If you have any good material for posting, please contact me for more details.